Our Staff
Pastor Troy Van Beek--Transitional Minister
Hello First Reformed, Sibley. My name is Troy Van Beek and I serve as a Transitional Minister for the Reformed Church in America. I have served churches in Michigan, Iowa, and Minnesota.

My wife Pam is employed as the Administrative Assistant for the Sheldon High School principal. We live on the north edge of LeMars with our Wirehaired Pointing Griffons. We have a daughter Courtney who teaches first grade in the Sergeant Bluff/Luton School system. Her husband Christian works as a civil engineer with DGR in the Sioux City office. They reside in LeMars.

In our spare time, we enjoy spending time outdoors. I spend a lot of my spare time raising and training versatile hunting dogs. Pam and I especially enjoy trips to NYC to catch a Broadway musical.

I am looking forward to Transitional Ministry with your community of faith, seeking God's emerging future for First, Sibley. May you be blessed in the coming months. I look forward to ministering with you all.

If you have questions for him or would like to just talk, Pastor Troy would love to visit with you.
You can get ahold of him at church (754-2783) or by emailing
Pastor Troy
---
Josh Lucas- Youth Ministries
Josh Lucas is the church's new Youth Director. Josh comes to Sibley from California, where his hometown is Fresno. Josh loves playing sports especially baseball (GO GIANTS!). His second biggest sport is football (GO 49ERS!). Josh played both of these sports from elementary school till college. He has two older brothers which makes him the baby in the family.
Josh has been in ministry for four years now. He was the youth leader at his home church in California, but God called him to Phoenix, Arizona. He began college there at Grand Canyon University. Josh is studying to obtain his bachelor's degree in Christian Studies or Biblical Studies as it is formally known as. It was at Grand Canyon, where he met his wife Hannah. They began dating and then seven months later they were married. Josh enjoys telling his testimony, however, doesn't like to hear how his story changed someone or helped them. All of the glory and praise deserves to go to God.
Josh now has a huge passion for preaching the gospel and mentoring teenagers in their walks with Jesus the way that the Bible says that they need to. That is what is going to be concentrating on with the students. He will preach the gospel, and teach these students the Bible in a way that they are not used to, or maybe even in a way that they never have before.
If you have questions for me or would like to just talk, Josh would love to visit with you. You can get ahold of him at church (754-2783) or emailing Josh Lucas
---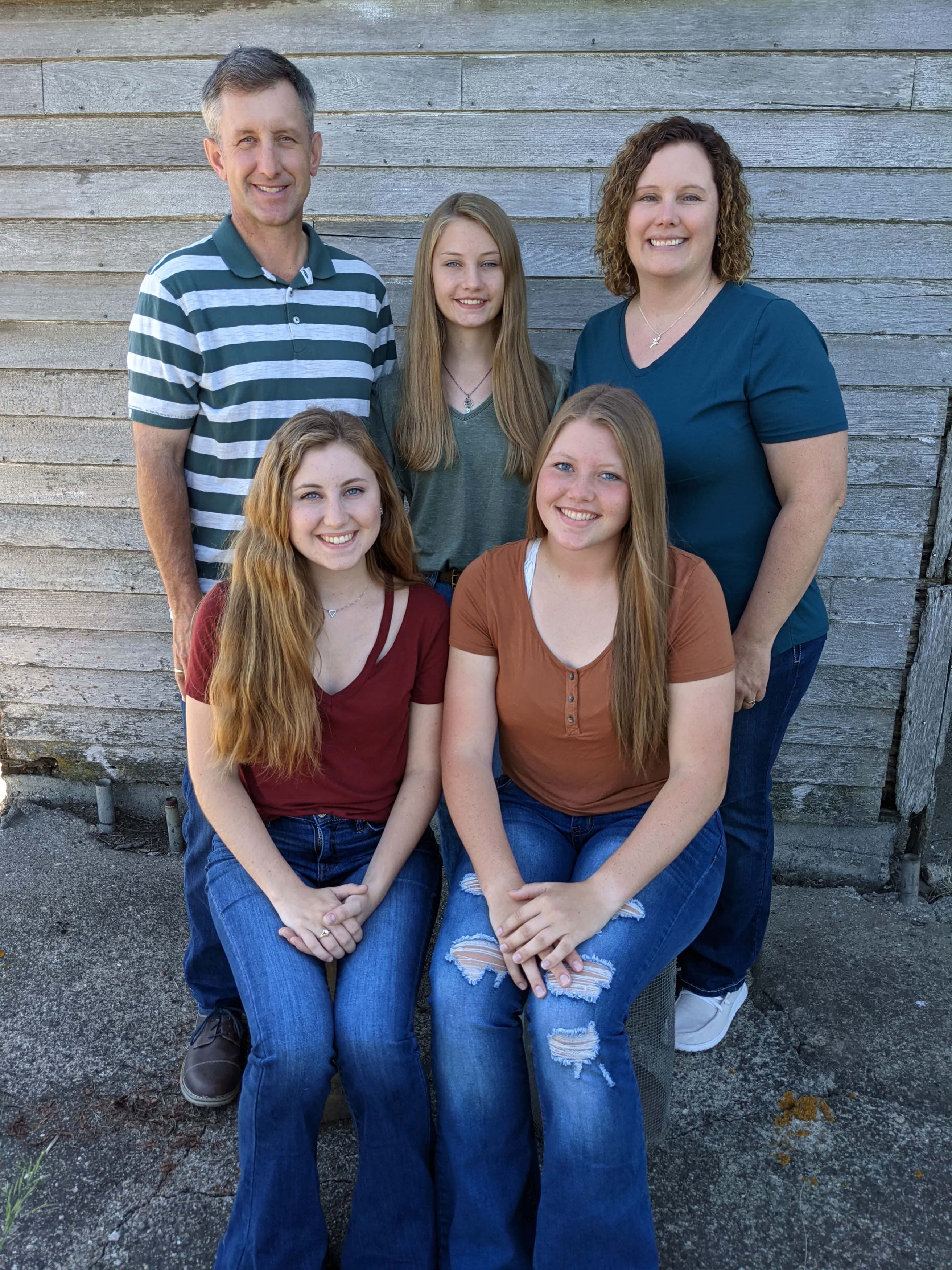 Jamie Hulstein-Communications Director
Jamie Hulstein is our Communications Director here at First Reformed. Besides creating the weekly bulletin and monthly newsletter, she also handles the financial end of things in the office along with anything else the other staff members or congregation can think of. If you need anything she
will get it for you or put you in touch with someone who can.
She is a great addition to our staff and we are happy to have her here.
Jamie works two days a week, Monday and Thursday.
Jamie is married to Scott Hulstein and together they have 3 daughters, two in High School and one in college at SDSU. Between volleyball, cheerleading, band and all the other activities the girls are involved in, both Jamie and Scott are kept very busy. Scott and Jamie also operate a farm by Melvin.
If you need to reach Jamie you can do so by calling the church at 754-2783 or emailing her here... Jamie Hulstein Communications Director
---

Brenda Kuhl Worship Coordinator
Brenda Kuhl has been our worship coordinator since March 2017. Brenda was born and raised in Sibley, IA and grew up in this church. After living in Missoula, MT for 28 years she and her husband Charlie moved back to Iowa in 2011. She has 2 daughters, Kati and Maranda and 2 granddaughters, Lillian and Annarose.

Brenda can usually be found at FRC every Friday morning setting up the slides for Sunday services. She does her best to make sure services run as smoothly as possible on Sunday mornings. She also enjoys helping coordinate special services during the holidays. On Monday - Wednesday she works part-time in the accounting department at Smith Trucking Inc. in Worthington, MN. When she can grab some free time, Brenda likes to spend time with her family, listening to music, playing computer games and doing needlework. She is also part of the Monday Evening Ladies Bible Study group and the Joyful Voices Choir.

Brenda can be reached by emailing Brenda Kuhl