Job Openings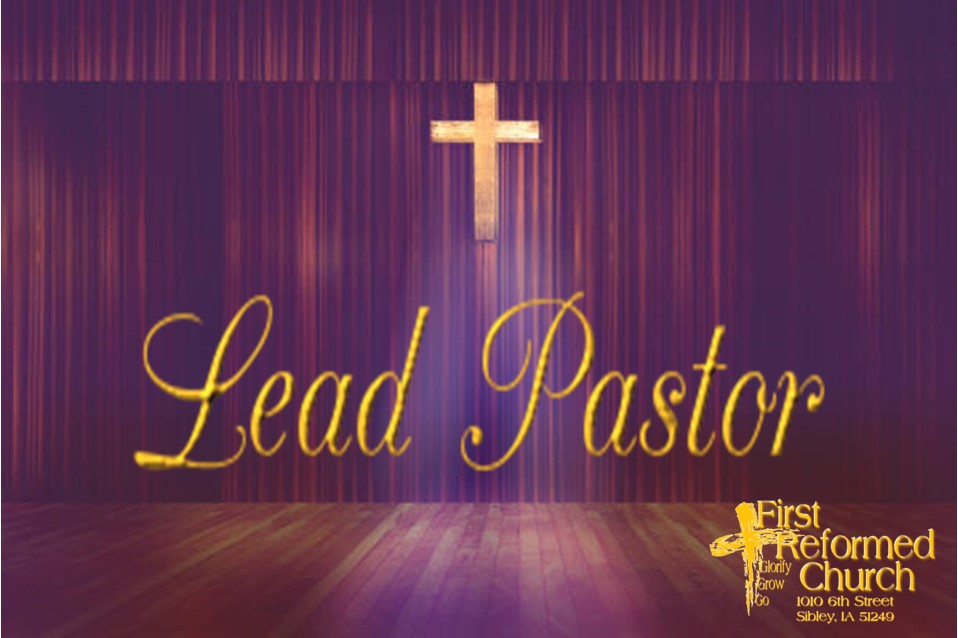 Sibley First Reformed Church is looking for a Senior Pastor to lead our multi-generational congregation as it seeks to fulfill the mission of our church to "Glorify God, Grow with God and Go with God." The Congregation is looking forward to finding the next pastor who will continue our 100+yr ministry to Northwest Iowa.
The next Senior Pastor must:
Be skilled at biblically-based, expository preaching.
Be able to lead, encourage, and equip the body of Christ for the purpose of discipleship.
Be able to lead the church staff and build work environment relationships.
Be able to motivate and collaborate with staff, consistory, and ministry teams.

To learn more, we encourage applicants to request a church profile by emailing sibleyfrcoffice@gmail.com. Resumes and applications may be mailed to: Pastoral Search Team, Sibley FRC, 1010 6th Street, Sibley, IA 51249. More information may be obtained by emailing either of the team co-chairs: Greg Kosters at gkosters@outlook.com or Duane VandeHoef at dueyvh@gmail.com.
Ministry Type: RCA
Salary Range: Salary based on RCA guidelines. More information on our Church Profile.
---

Click the link above to access our church profile.
---