Group Bible Studies That Meet At Church
The "in church" Bible Studies are on hold until we are able to meet together in person again.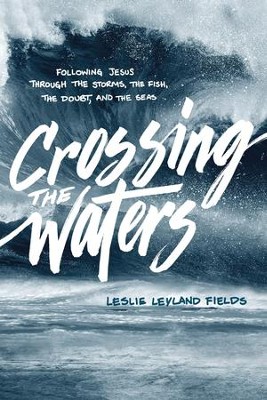 ** The Monday Night Ladies Bible Study will be studying Crossing the Waters by Leslie Leyland Field via Right Now Media. We will start Monday, September 9th at 7:00 pm in the Fireside Room.
Description from the Website: "The Gospels are dramatic and incredibly wet, set in a rich maritime culture on the shores of the Sea of Galilee. Yet we've missed much of this perspective--until now. In Crossing the Waters, Leslie Leyland Fields, a seasoned Alaskan fisherwoman, leads us across the waters of time and culture out onto the Sea of Galilee, through a rugged season of commercial fishing with her family in Alaska, and through the waters of the New Testament beside the ragtag fishermen-disciples. Her own story and her fresh insights will challenge your understanding of Jesus and what it means to "Come, follow me."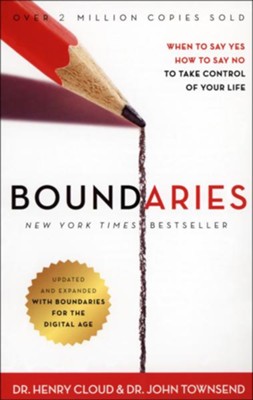 ** Ladies Lantern Bible Study will begin meeting on September 9 at 7:00pm in Bailey's Lodge at the Lantern in downtown Sibley. We will be digging into the book Boundaries by Drs. Cloud and Townsend. People often focus so much on being loving and giving that they forget their own limits. In this book, you'll discover firsthand how sound boundaries give you the freedom to walk as the loving, giving, fulfilled individual God created you to be. Please join us.

Description from the website: "Are you in control of your life? Often people focus so much on being loved that they forget their limits. In New York Times bestselling book, Boundaries, Drs. Cloud and Townsend unpack the ten laws of boundaries, showing you how to bring health and happiness into your relationships. This updated and expanded edition offers a new chapter that specifically addresses boundaries in the digital age, online dating, single parenting, and the workplace."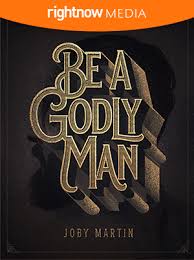 ** Men's Bible Study will begin meeting on Sunday morning September 8 in the southwest end of the Fellowship Hall at 10:10am. We will be diving back into our video study Be A Godly Man by Joby Martin. Hope to see you there!
Description from the website: "God has created men to have incredible strength. But today's culture has hijacked masculinity, distorting strength into passivity and abuse. In this 5-part video Bible study series, pastor Joby Martin invites men to embrace God's definition of masculinity and to step into His calling upon their lives to wield their strength on behalf of others. God has designed men to be protectors, providers, and defenders. When men act like men, everyone flourishes."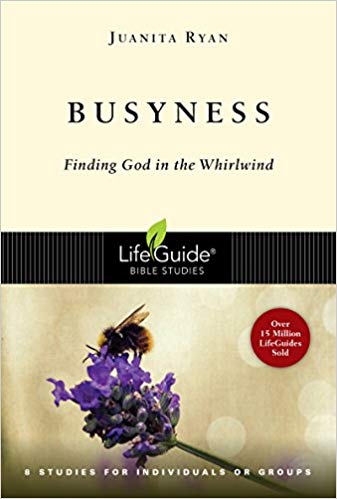 ** Faith Bible Study, who usually meets the third Monday of the month, will meet on September 16 at 9:00am in the church library to study the book Busyness by Janita Ryan. We always have room for more!
Description from the Website: " 'How have you been?' a friend asks. "Busy," we say. Much of our busyness is necessary to our survival or to the wellbeing of others and ourselves. In the whirlwind of our lives, however, it may seem impossible to focus beyond the noise of daily demands. We long for a greater awareness of God with us. This eight-session LifeGuide® Bible Study explores ways of conversing with God in the midst of things, so we can see our day's work as the joyful service of kneeling before Jesus."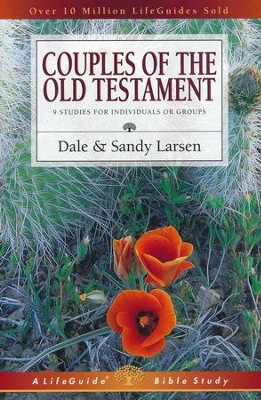 ** Patience Bible Study, who usually meets the third Monday afternoon of the month, will meet on September 16 at their new time, 3:00pm to continue their study of the book Couples of the Old Testament.
Description from the Website: "In the Old Testament there are arranged marriages, fiercely loving marriages, enduring marriages, an instant marriage, a coerced marriage and a perfect marriage--until the couple blew it! Dale and Dandy Larsen lead you to dig deeper into these relationships highlighted in the Bible to learn important lessons about marriage, God and yourself."